Gong Xi Fa Cai .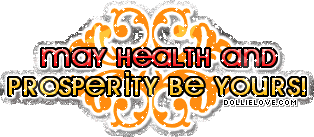 Happy oink oink new year!
Don't know why but just don't like to
bai nian
anymore. Haa, maybe i just detest talking to my relatives.
Ta bai
ask the same question over and over again .
I rather spend it by sleeping.
LOL.
I shall head over to darling's hse & sleep on Tuesday. I love hugging him to bed though he always snatch blacket away .
Hey, next week it will be March already. Fast eh?
Oh yah, watched
Protégé
last Saturday
(10/02)
, at Cine.


Hmm, it's really just a typical hong kong flim to me, that normally you will get to see on tv. So i don't really liked it. It's much predicted .. 2.5/5 popcorns for it .
While on Friday
(16/02)
, was at
Tampines Mall
with
darling
, decided to take our sticker prints earlier as I'm not sure if shopping malls would be open on the 20th .
Catched a movie too,
Ghost Rider
.
My type of show, it's a nice flim!
The bad guys are cool and of coz scary. I think one of them is called
'Black Heart'
, somewhat the leader of the bad guys .. he looks pretty cute to me
. drools*
I like cool/cold looking guys, can? They gives a mystery feeling .
It's based on Marvel comic. Haa, seems that basing off comic is nice eh?
Death Note
is from a manga too . 4 over 5 popcorns !
I wanna get Death Note DVD and keep! But i heard the part 2 is not out yet. Sian, don't know when
Harry Potter
is coming out also .. can't wait to watch it .
Alright, it's so late now.
Dollie
have to wake up at 9am later and normally that time is her bed time .
Labels: celebration, movie, pictures