Monday aint that blue .



Enjoyed today's outing with boyfriend though we gotta wakie SO early. Like 8am on a non-working day is early for me.
Ate burger king breakfast b4 heading down to clinic. There's alot alot of pple for today accordingly to dear as i only visit my pte doc. The reg is even close when we reached there 11+. And gonna wait est. 3hrs form the door. I was like wth so long. Luckily i brought my DS along but the que gonna quick and dear did not even know his number is being call. So blur haha.
After that we went over to Ehub to book tix for Overheard . I likey hong kong flims. Wanders ard downtown and watched at the at 320pm like that. There's not much pple inside so i notice this lil pri sch boy sitting same row as me eating 1 big popcorn & 2 drinks alone. So loner but so enjoy and i tot i heard him cry?!
I slept damn lil last night like 3hr MAX so after the show i feel super giddy! Like some weak lady. Went back to East Point and saw outside cheers got acting cast. They were like doing the same thing over and over again for the diff sence and the celefare keep walking pass is like damn funny to me. Haha.
This is the tiny hair iron Angel got for me.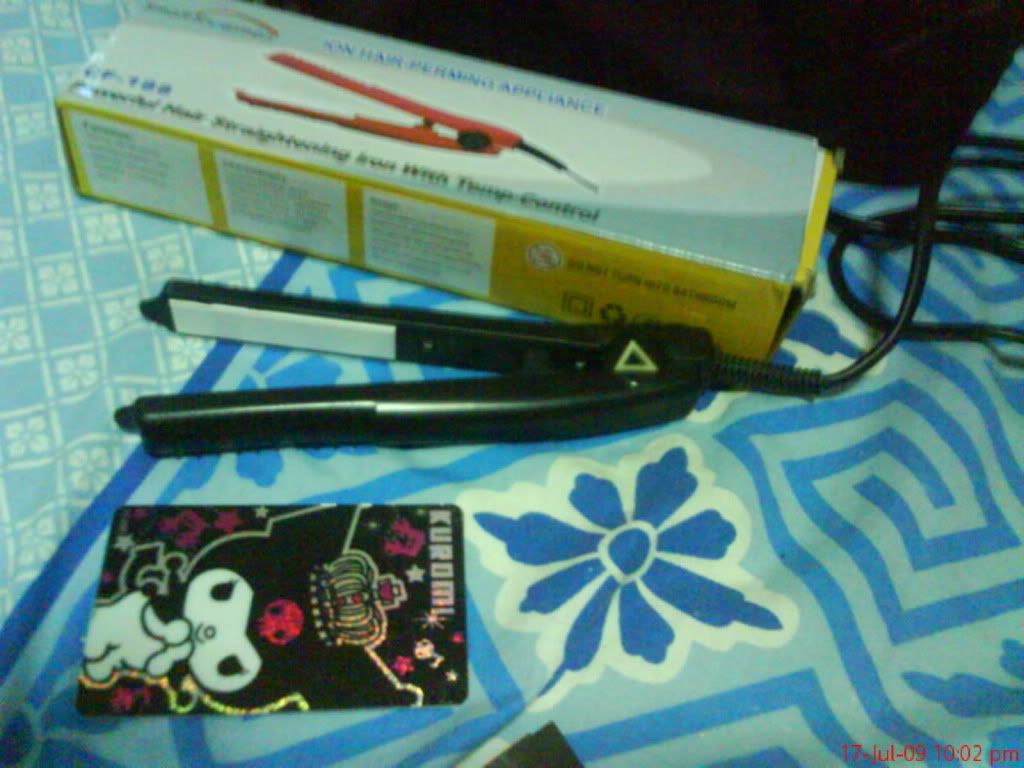 as compare with a card .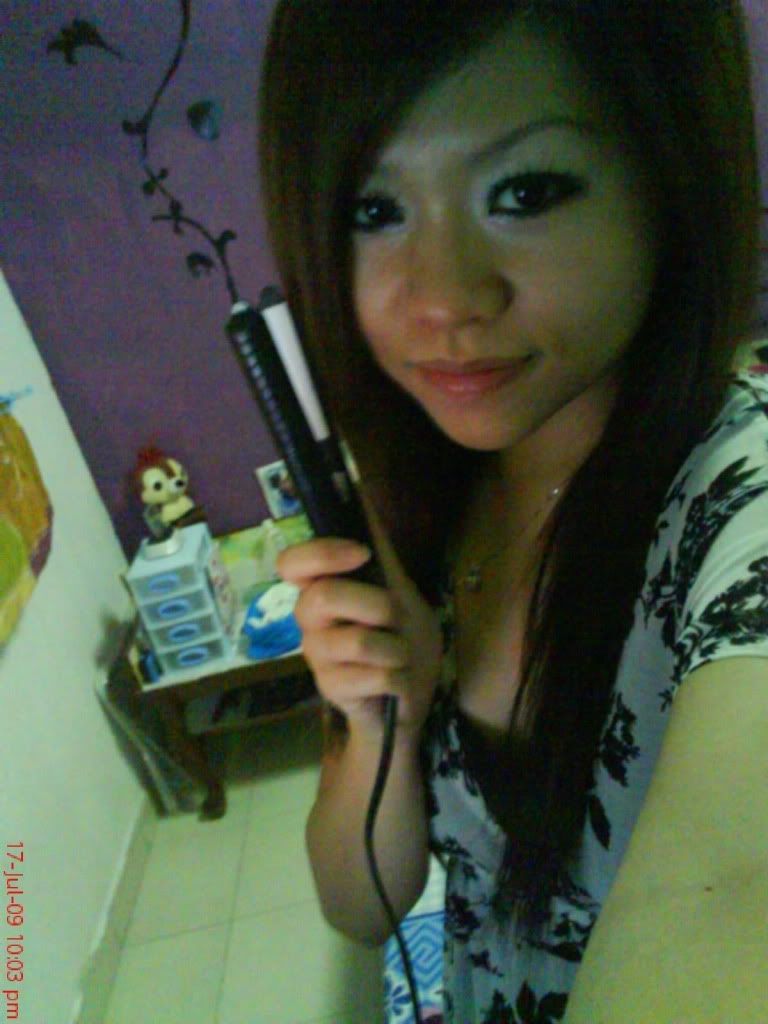 I'm loving it .
Daiso loots the other day .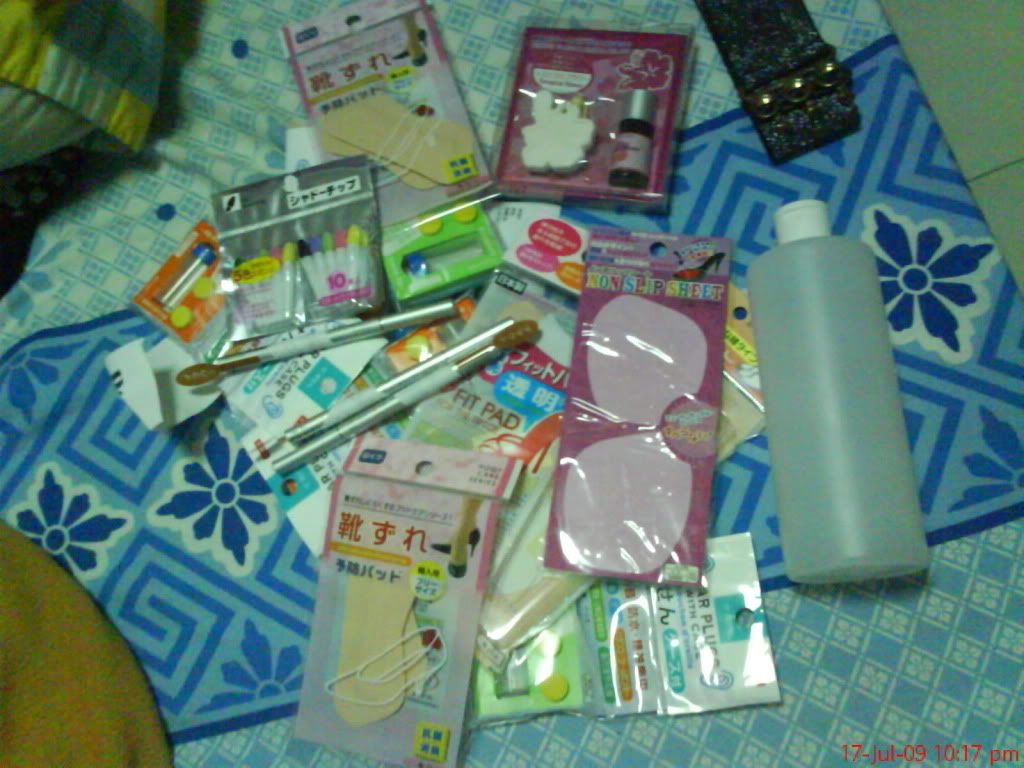 and i went back to daiso again last few days .
random .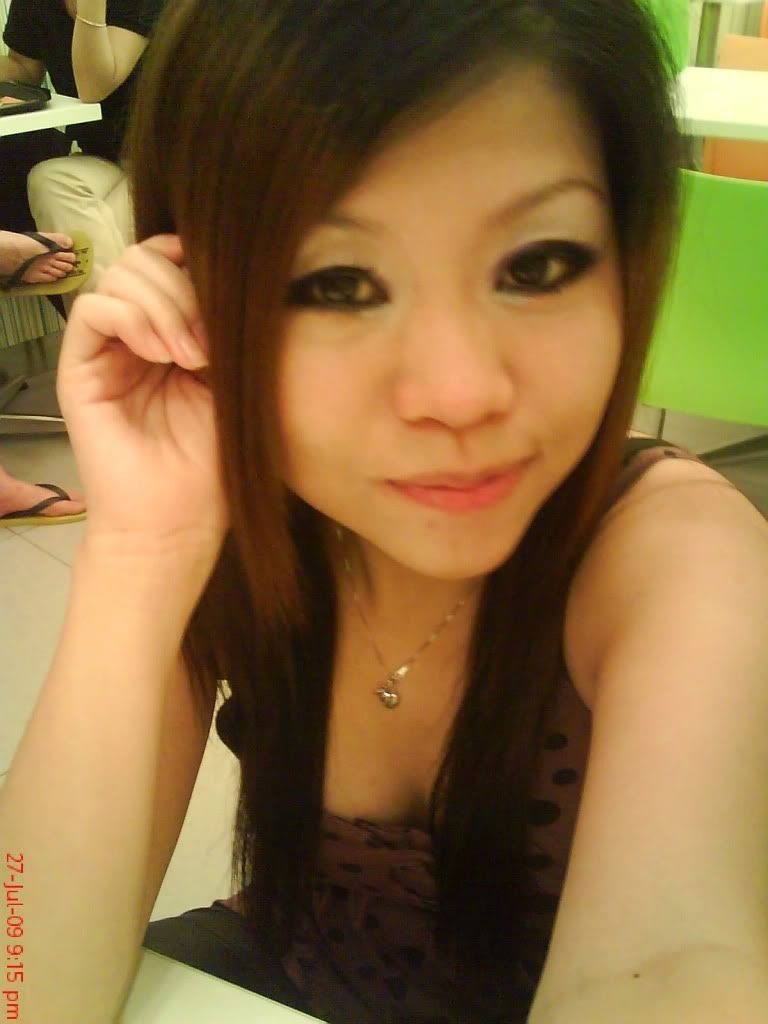 mairo kart at iluma . technology getting so wise .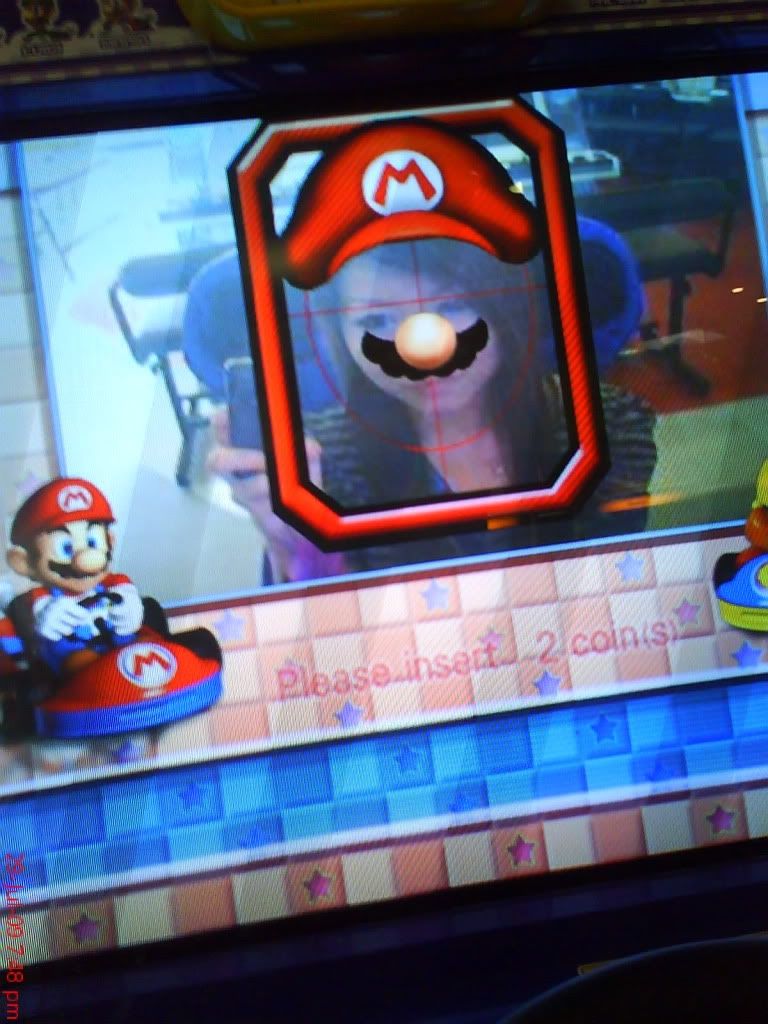 I'm deciding what hp to get .... Wanted LG brand but their cam ain't good . Wanted Onmia but heard it sucks . Nokia is a big no for me . And my faith for SE had died .
maybe getting Jet ... early bday present from mummy.
Guess what .... might be heading to Japan again next year .. I wanted assie again leh, i love gold coast . But Japan is of coz my fave country and i just finished a jap drama , learned new words :)
P/s ; Dear is upset that i nv put i'm in a r/s state on FB as well as not our pic as main. Haa. He's always so jealous and protective towards me .
Labels: life, movie, narcissistic, pictures