Japan + Vday



1st of all,
Happy Valentine's Day!

情人节快乐, dearest boyfriend! 愛しています.
We are going to dine at Jack's place later at nite. Wo men de lao di fang. Wo xi huan.
Loves .
He gave me an advance present, mp4 player! Luckly he gave me b4 i went Japan as mine old mp3 died on me. Omg, let me tell u the story. I left the batt inside the mp3, so one day it decided to melt itself. Oh , how great!
Nevermind, so i took it out and discoverd that ... it also happily melt my mp3's 'wire' away!! The 'wire' is like .... cutted half lor!
Stupid loust stuffs la .. but, still I can use the mp3 as a thumbdrive la .. not so jia lat though!
---------------------------------------------------------
Japan, Hokkaido Day 3 .
27/01/09, Tueday .
Link->
http://s5.photobucket.com/albums/y168/dollieee/25o1o9to31o109%20-%20Japan%20Hokkaido%20Trip/
Auctally our tour should have 11 people, but today that's another group of 27? joining us. So we were kinda ... how do i say the feeling? Anyway, we still sat 2 seats per person. Haha, more comfortable what!
Cam-whore early in the morning!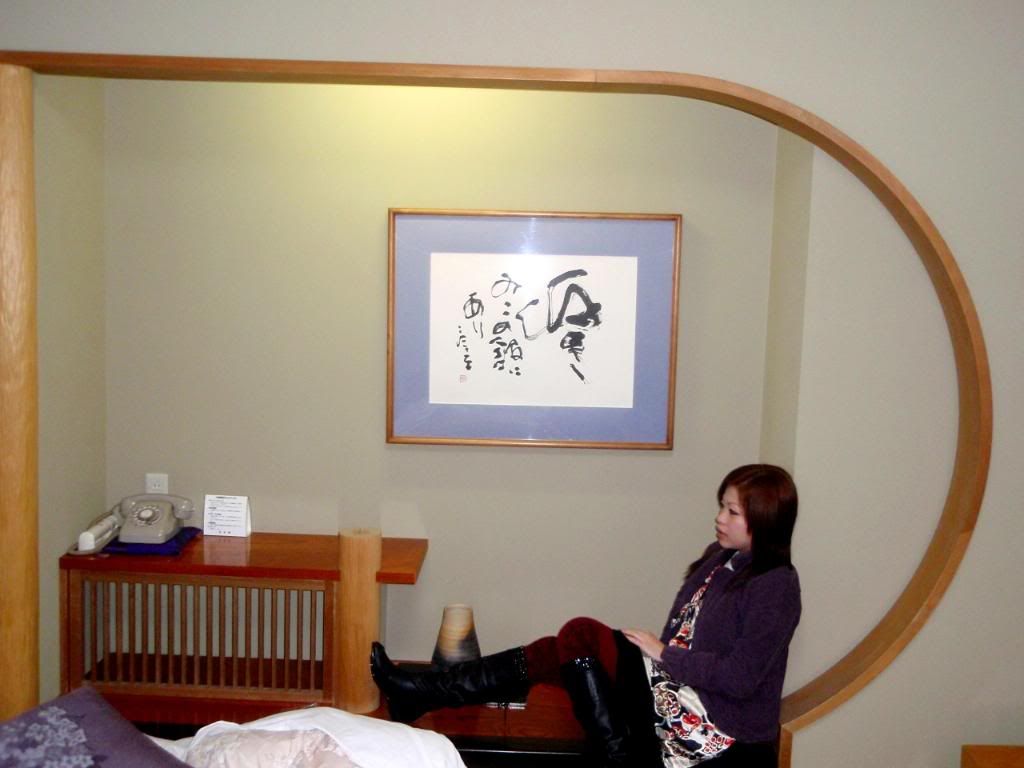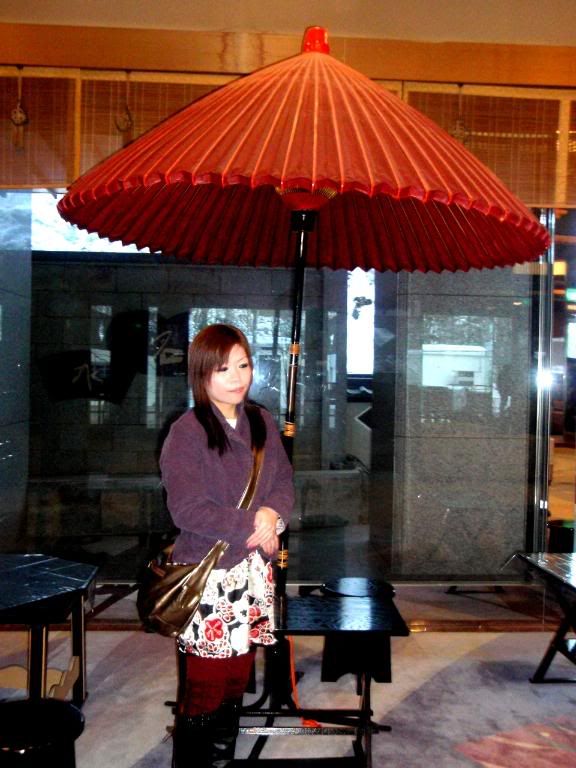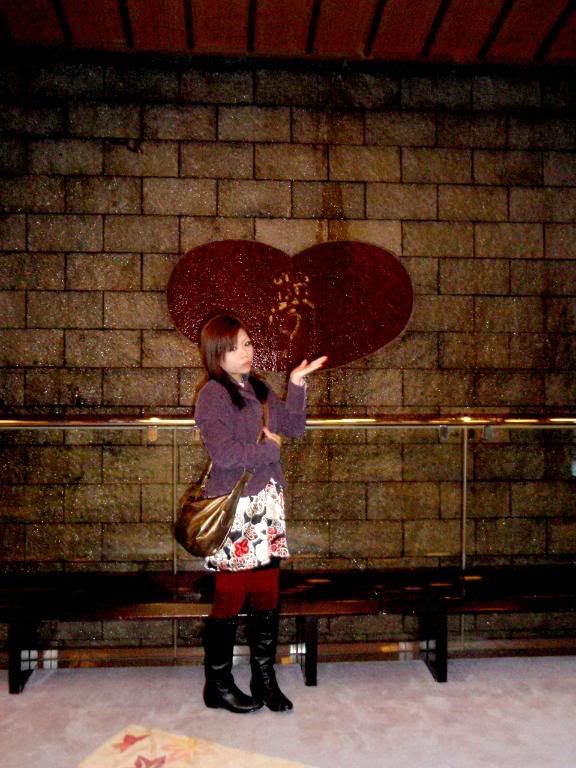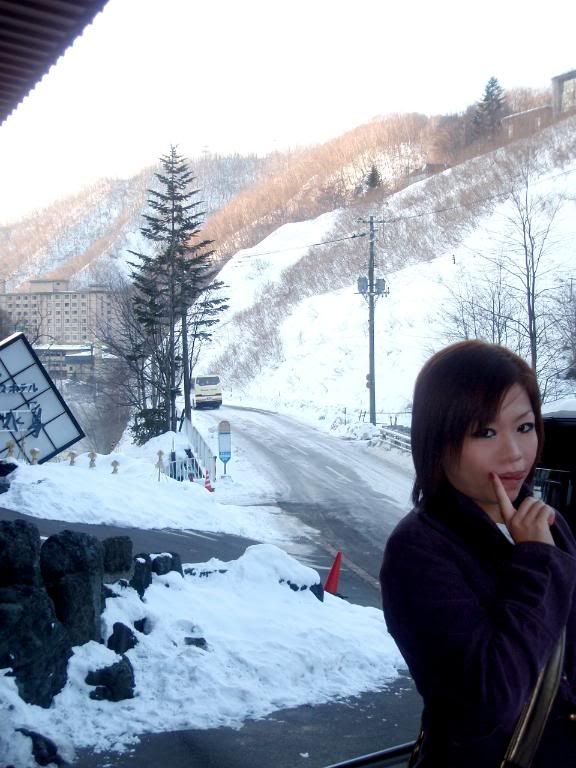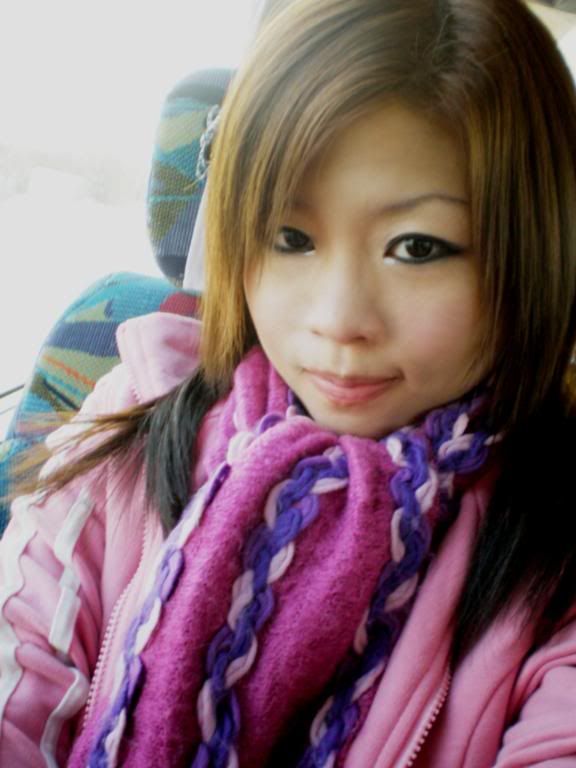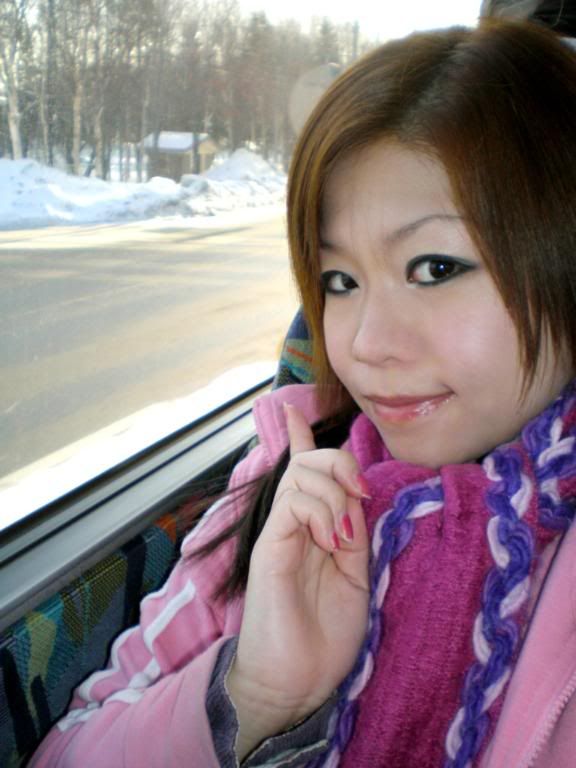 Sapporo
(it's their bigger city in Hokkidao)
Beer Factory:
See how the beer is produced and also taste their fresh local beer on the spot.
Camera and recording was not allowed inside. So ya... no pics. But drinking beer in the morning?! at like .... 10am i think. Oh ya ... In Japan, Only at legal age of 20, den they are allowed to drink & smoke.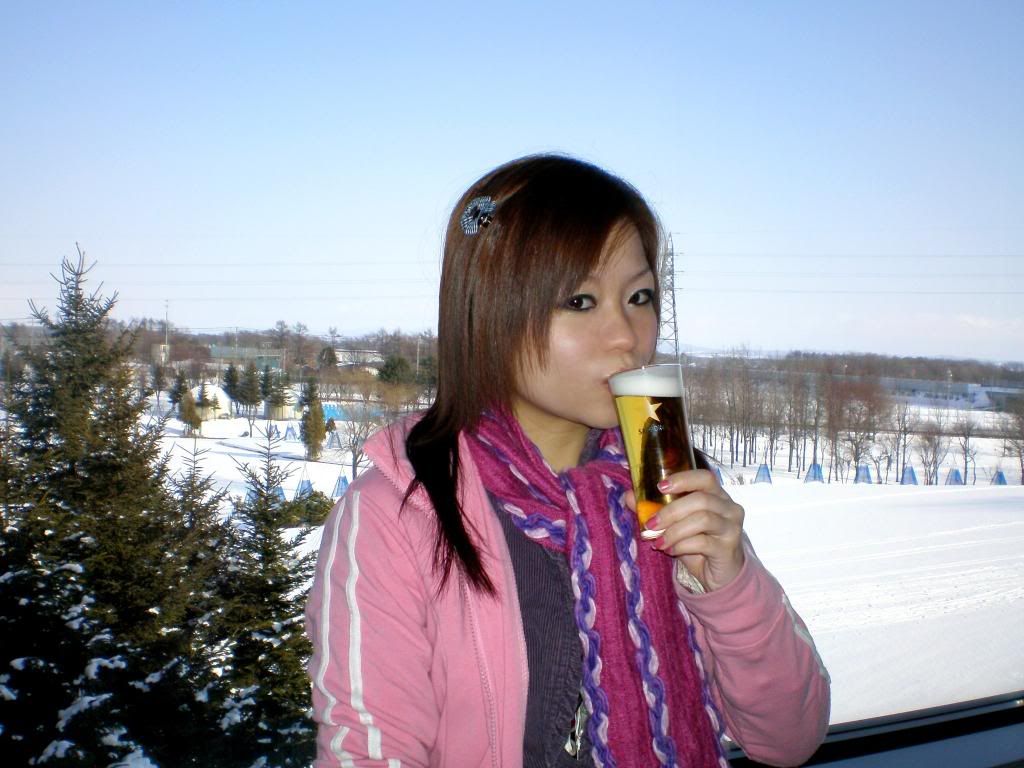 Took pic with the lady who guide us around the Beer Factory. Pretty jap lady!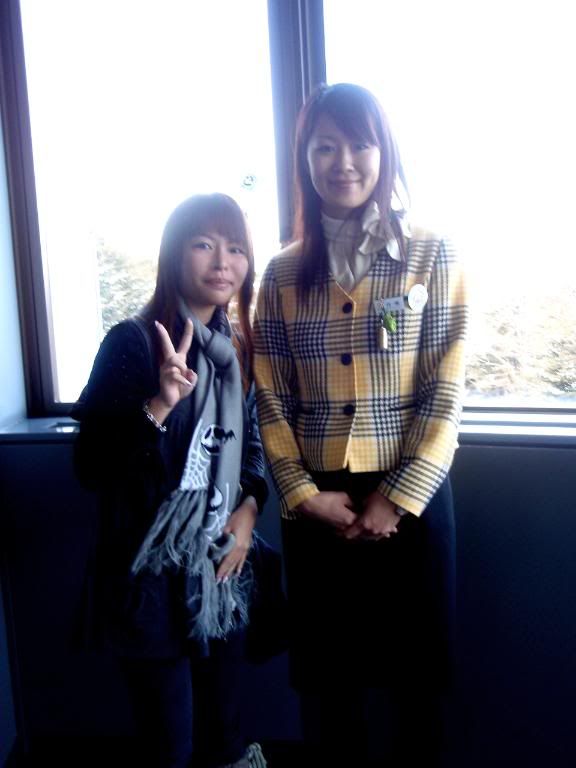 Dropped us at this
Rera Outlet Mall
. It's like some factory outlet mall, where there is soooo many shopes around, while the bus went to fetch another gourp to join us.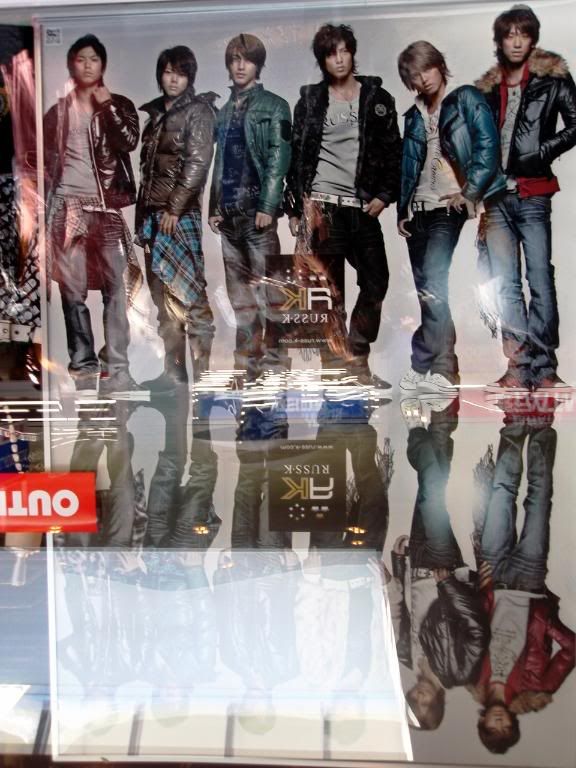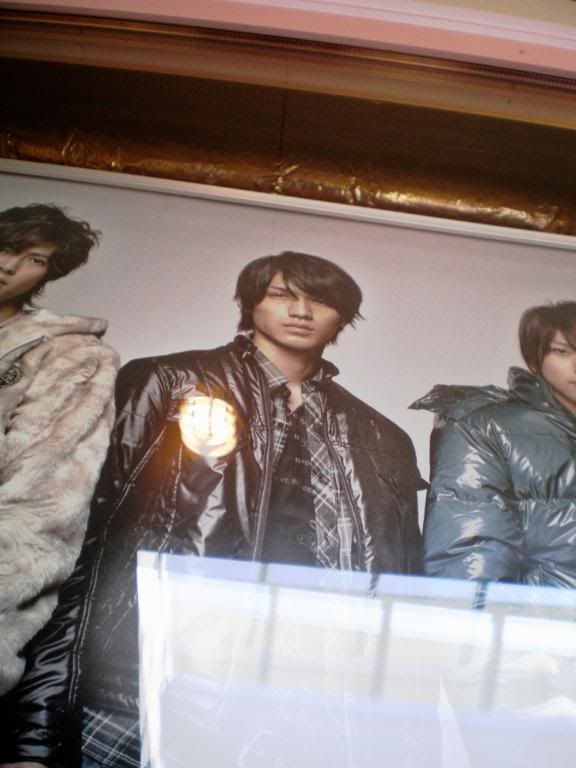 It's my Nishikido Ryo !!!!
He's in 2 bands ... this poster band is call 'NewS' .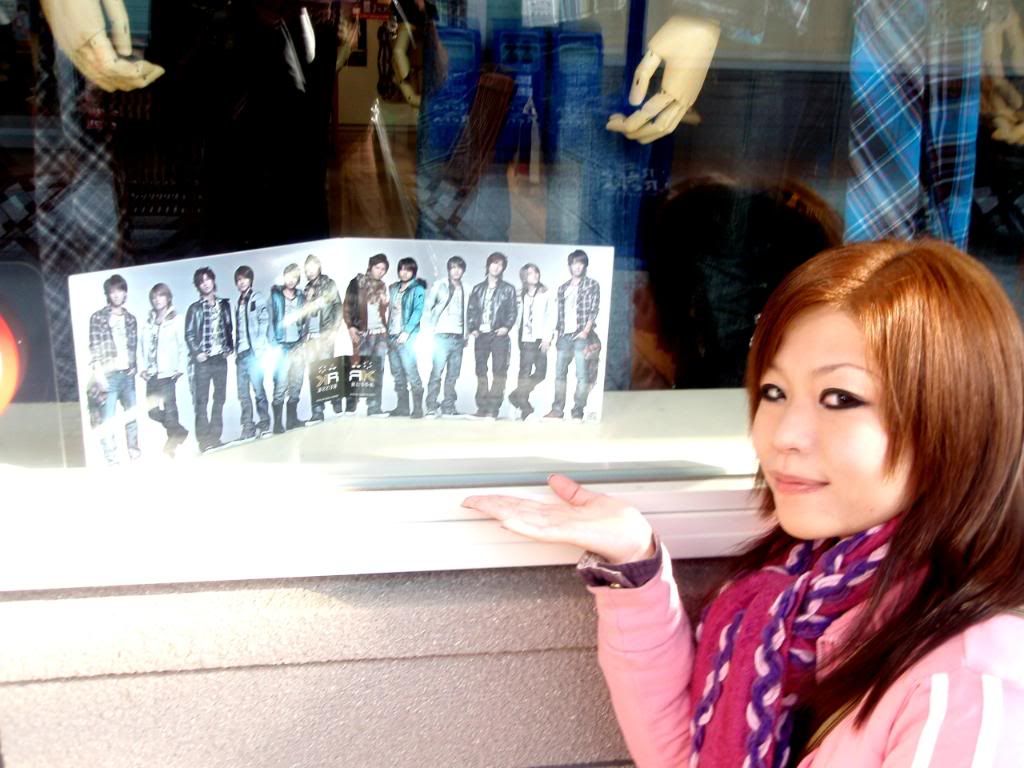 Very happy as you can see!
Ate ice cream !!!
YUMS!
It's acutally quite shiok to eat ice cream at like -2 degree ..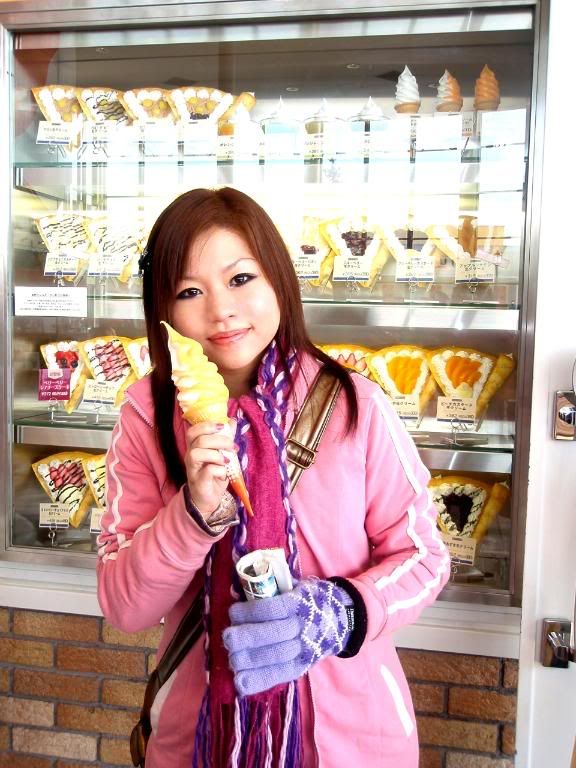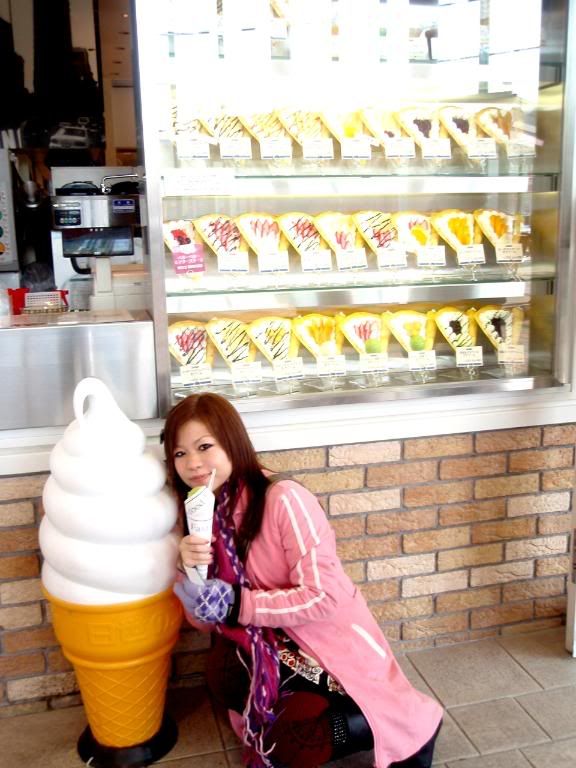 More shiok cuz it's hokkaido ice cream!
It totally melts inside my mouth once i ate it .. omg ... it's damn soft .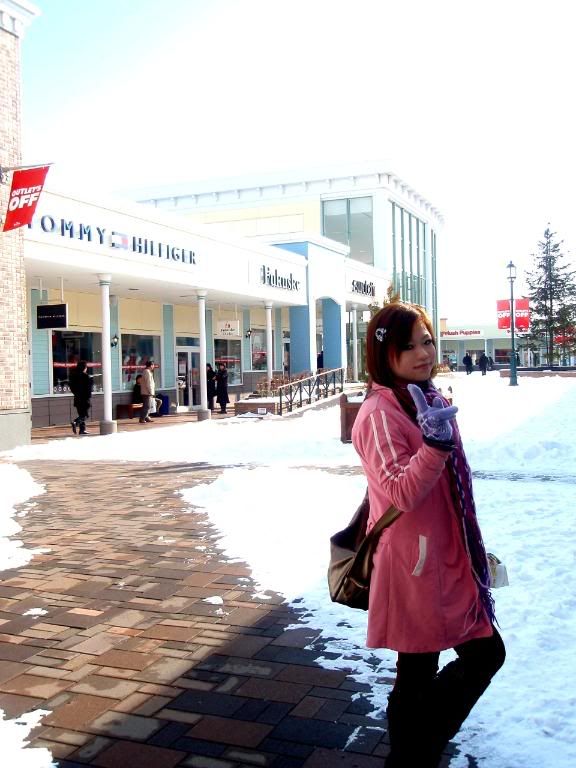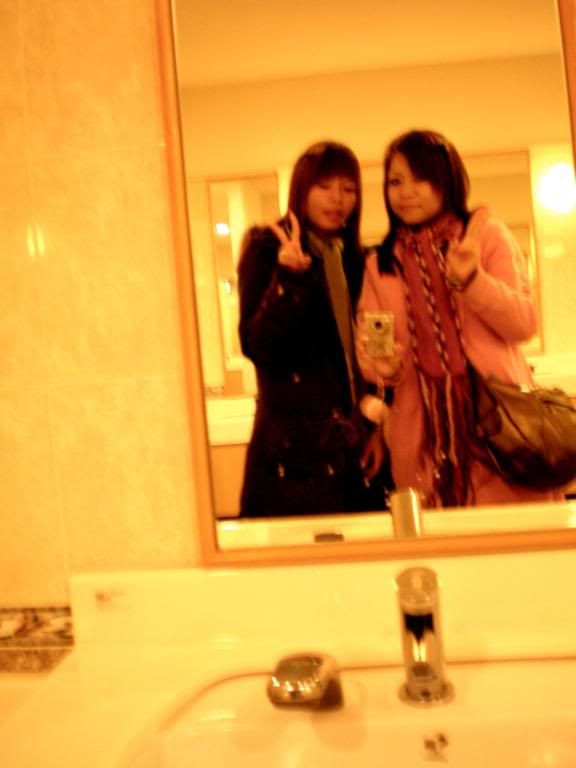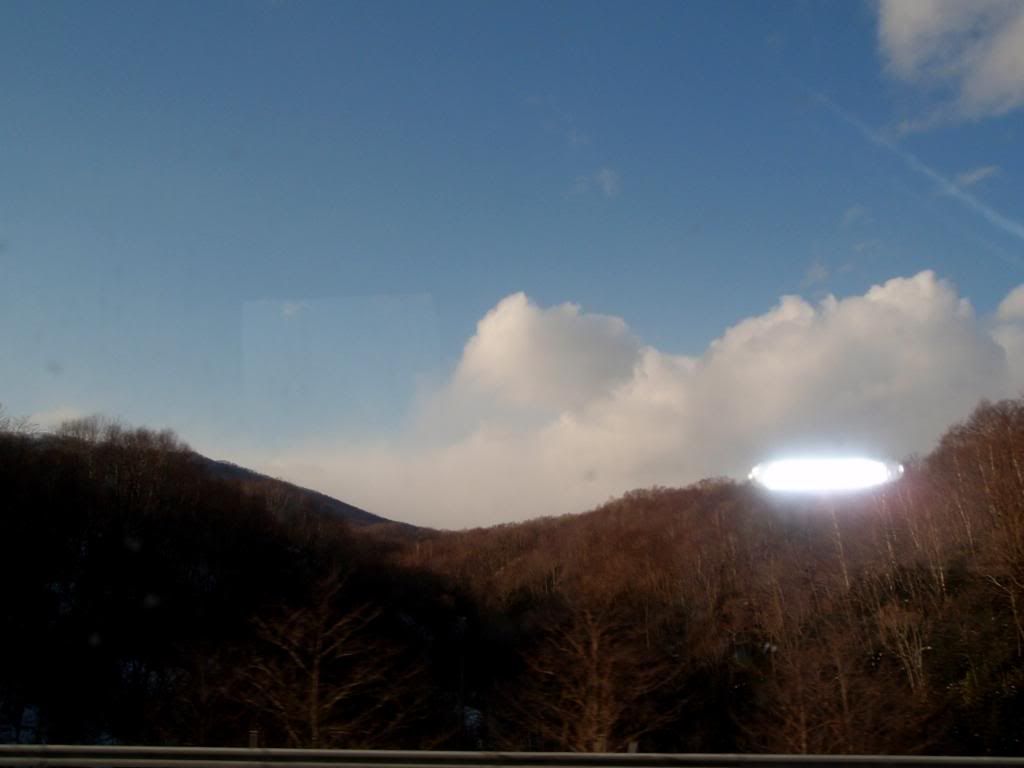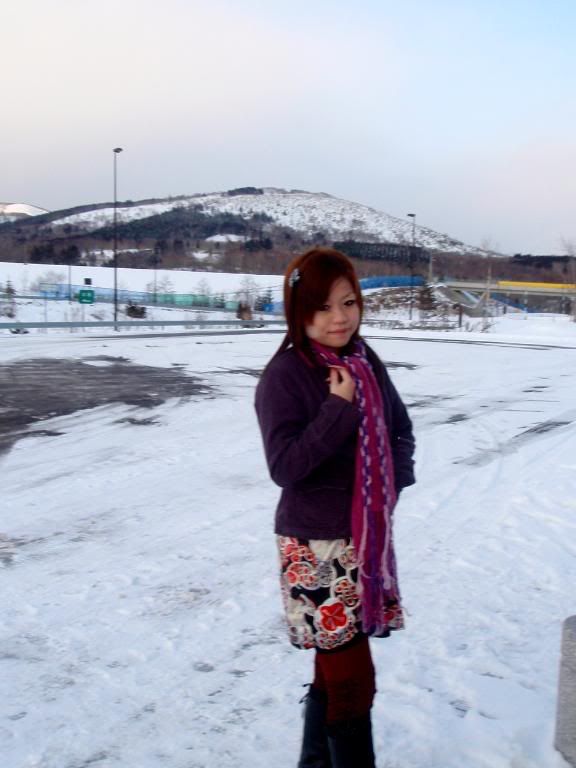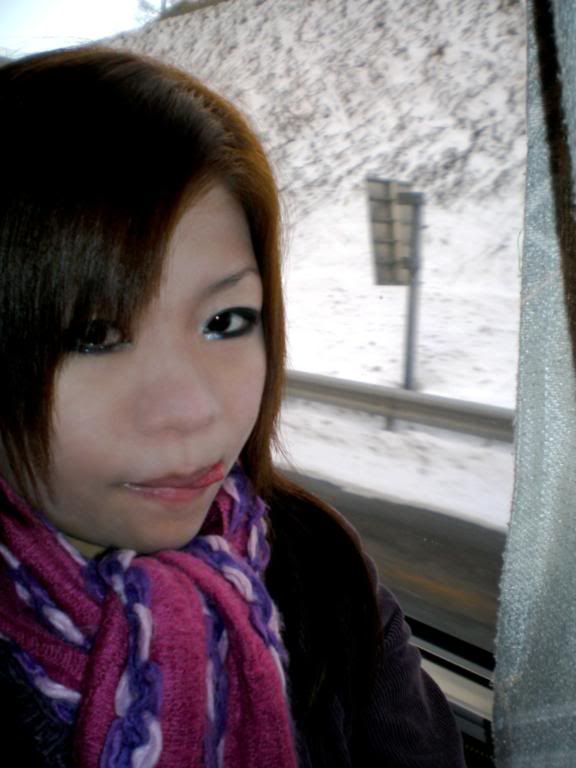 Lunch .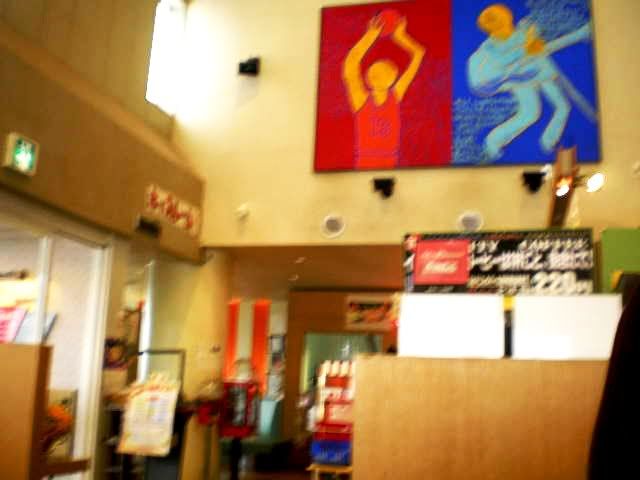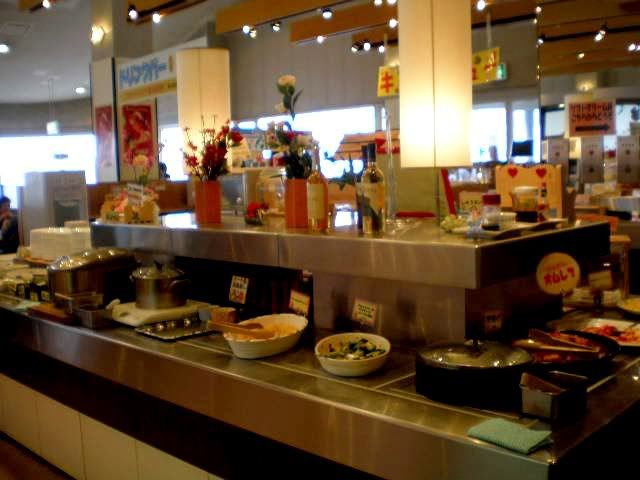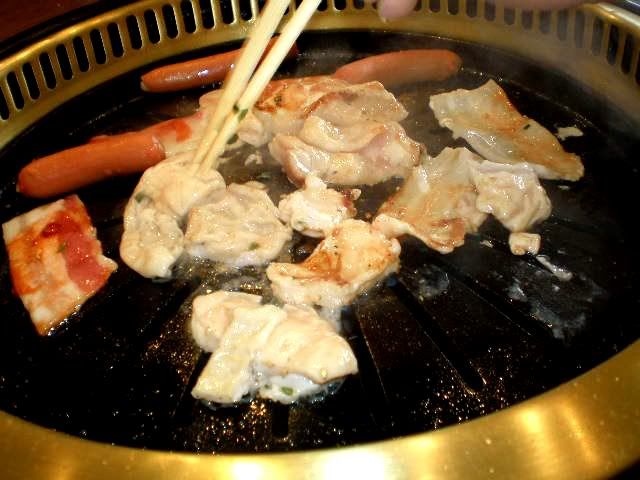 Hokkaido Development Village
or is it Hokodate area?
Did i mention that nite time falls at about 430pm. And it start to get dark at 4pm already!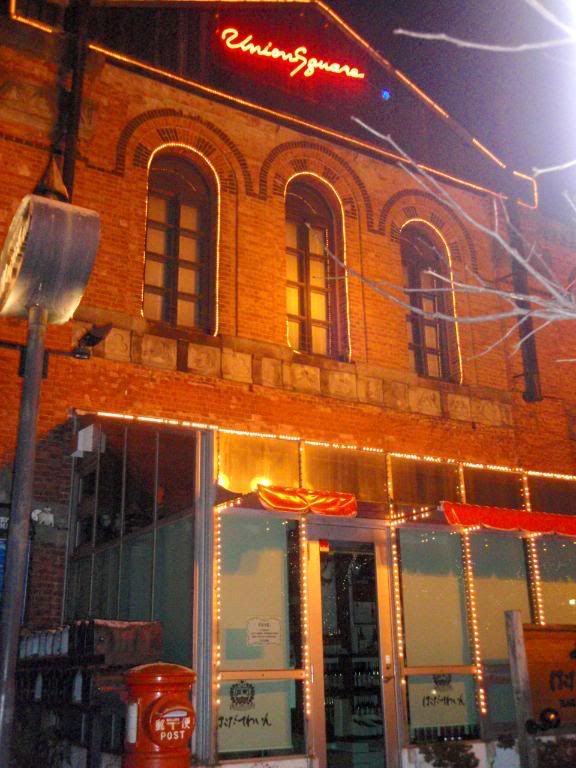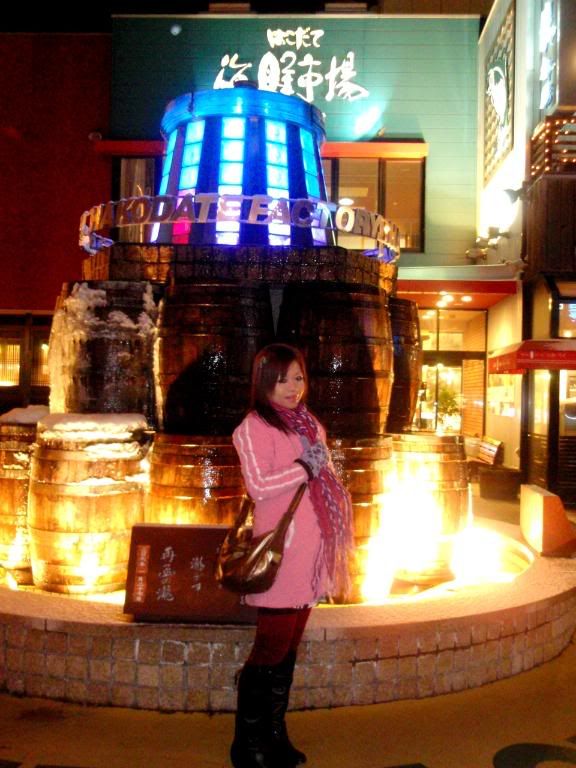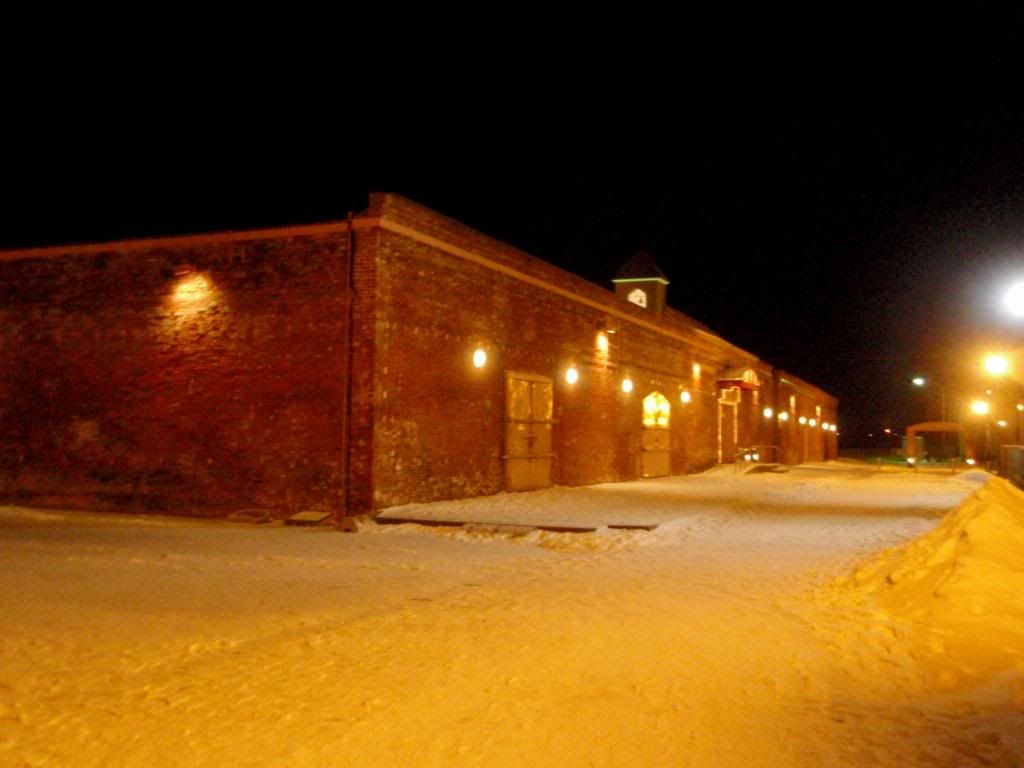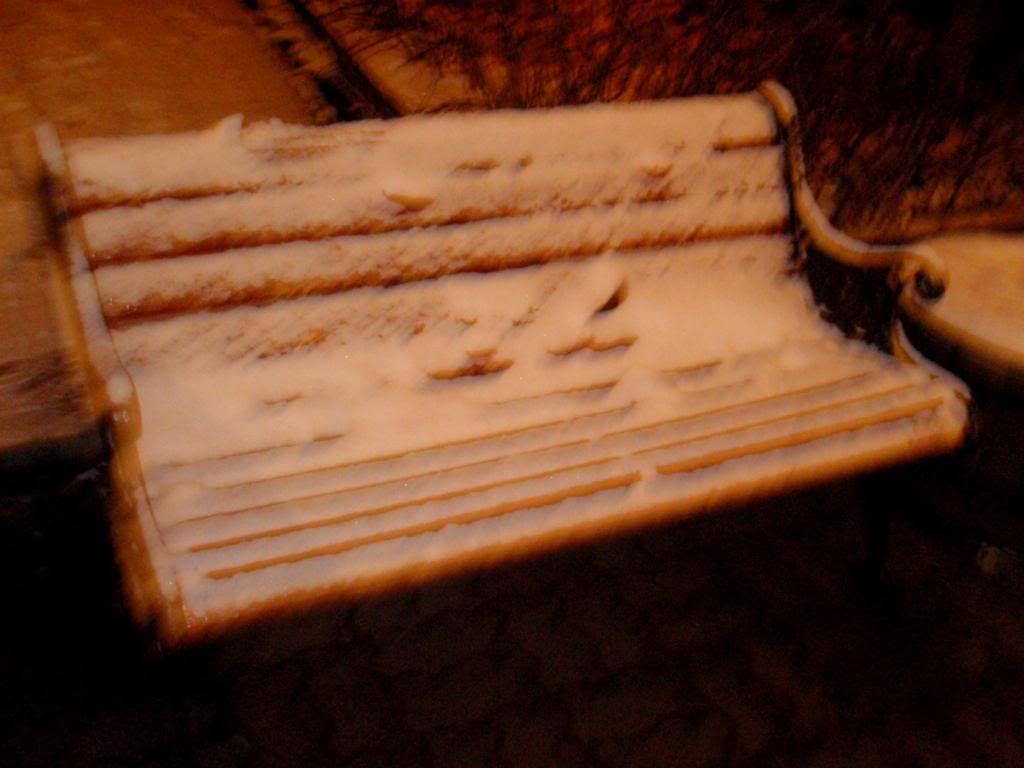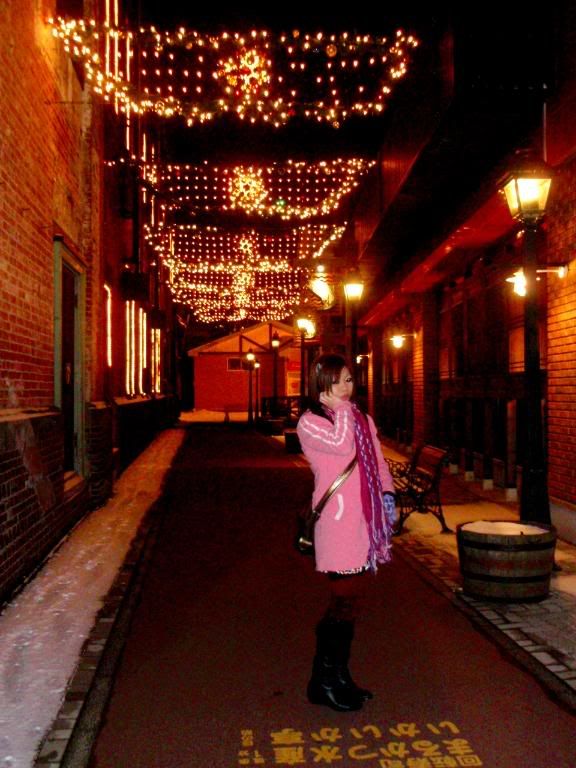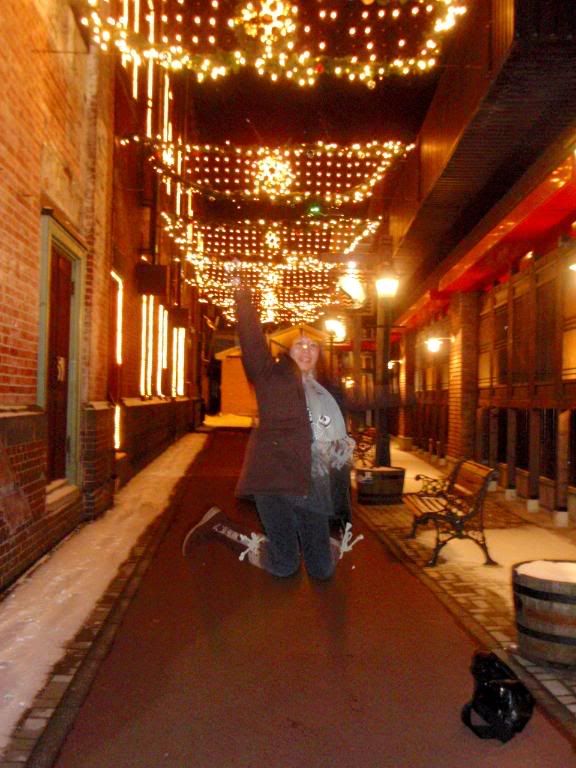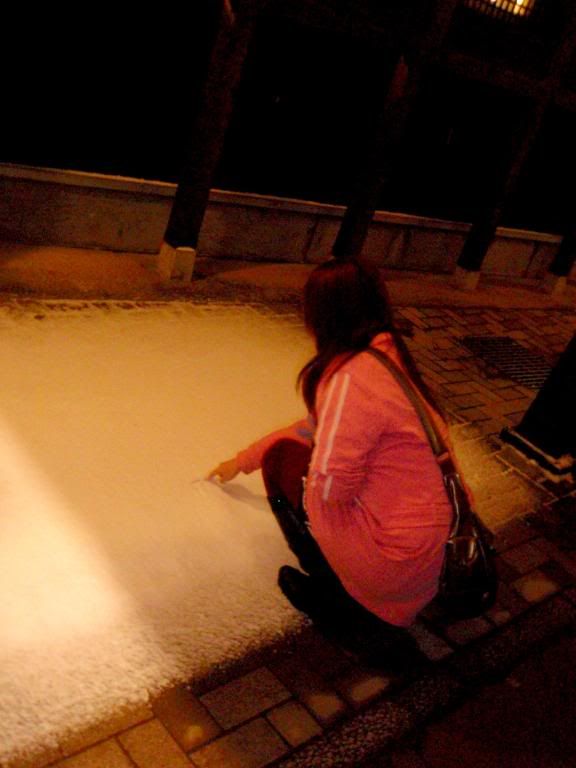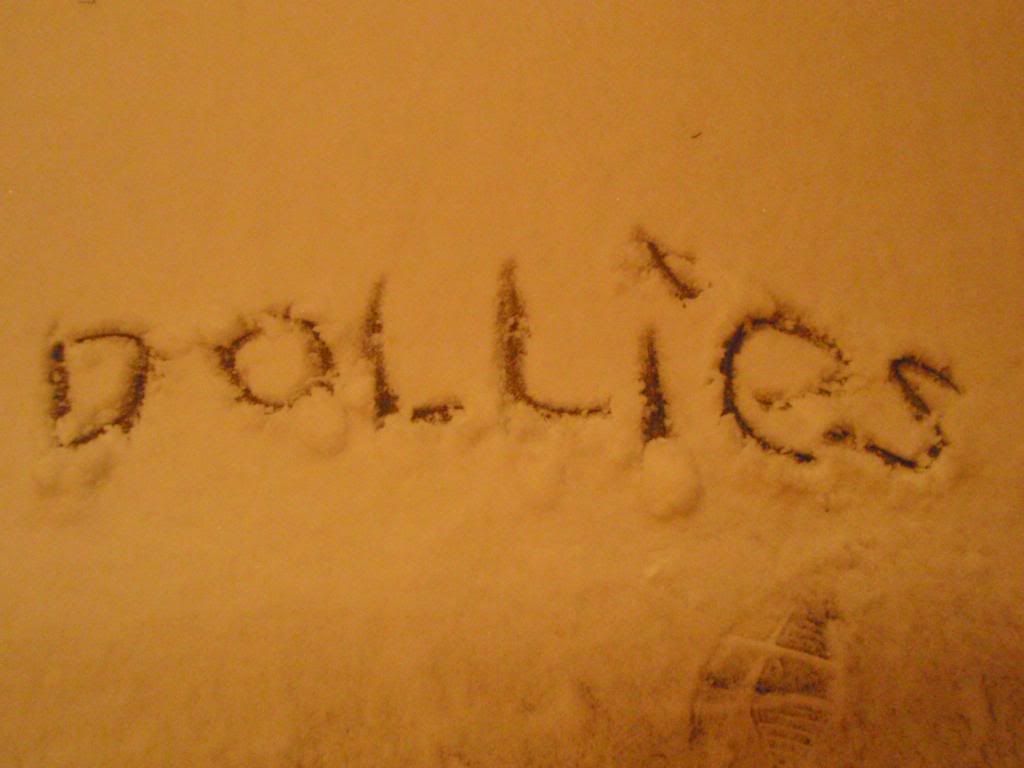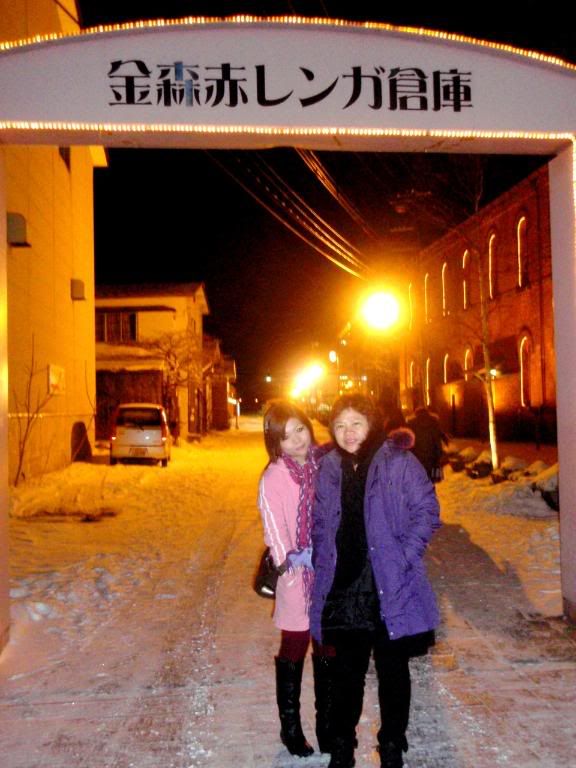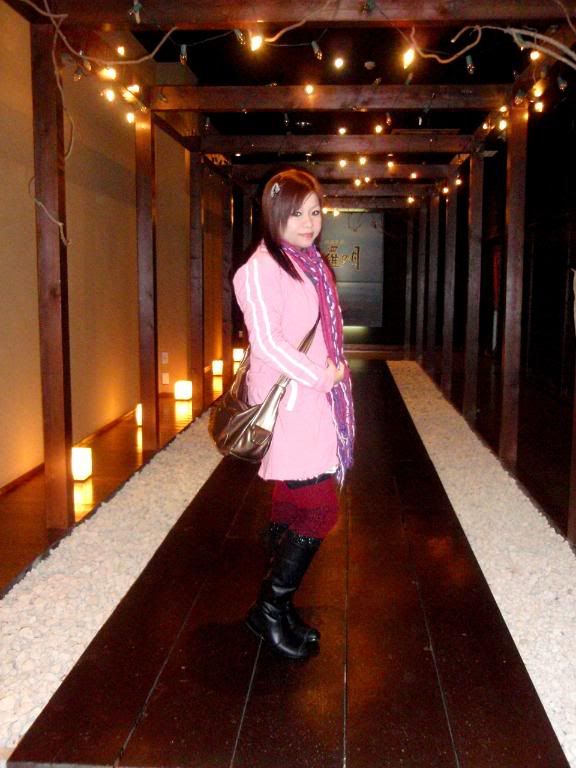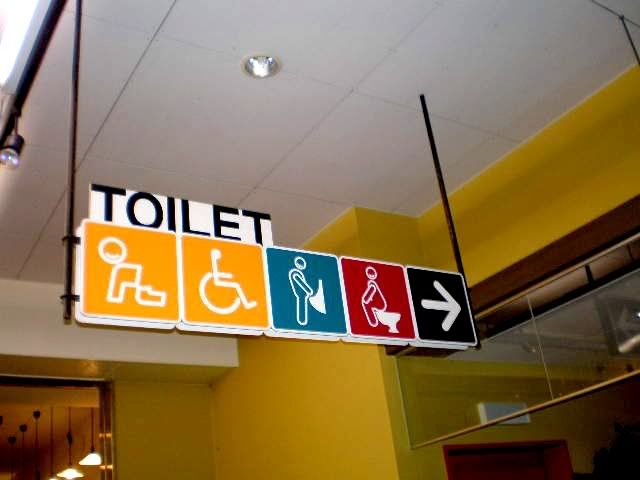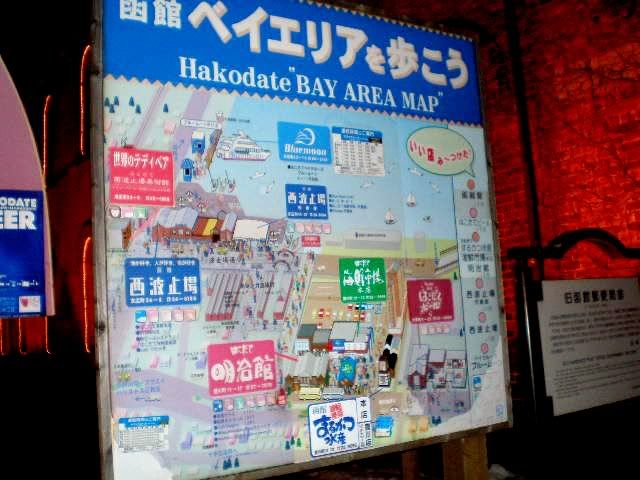 Dinner
.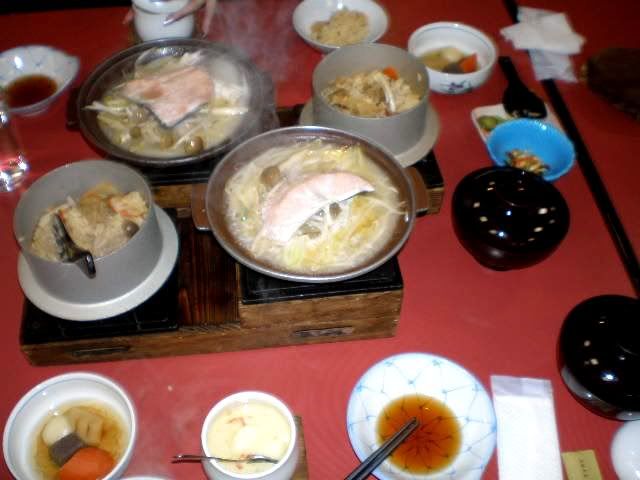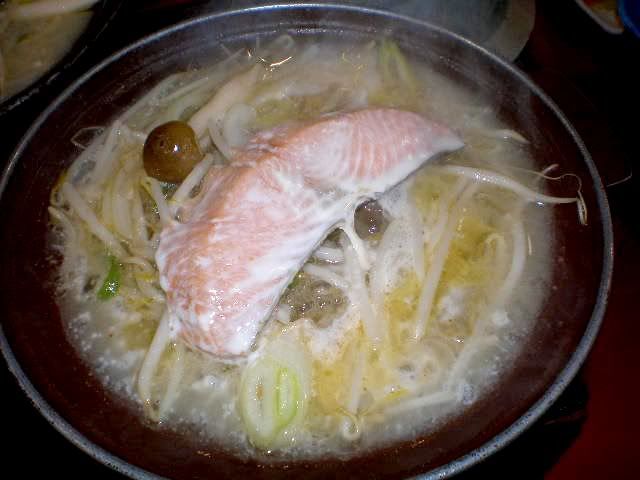 Mt Hakodate: Take cable car ride to the top of the mountain to enjoy panoramic night view that is ranked among top 3 of the world.
Cable car ride up's video .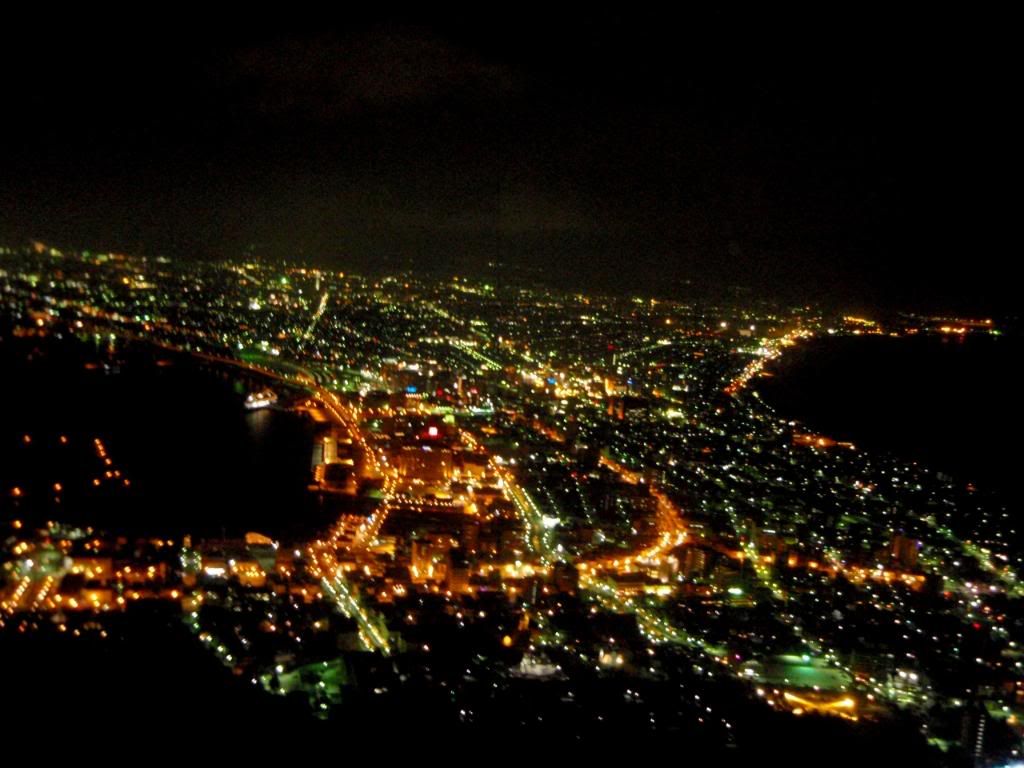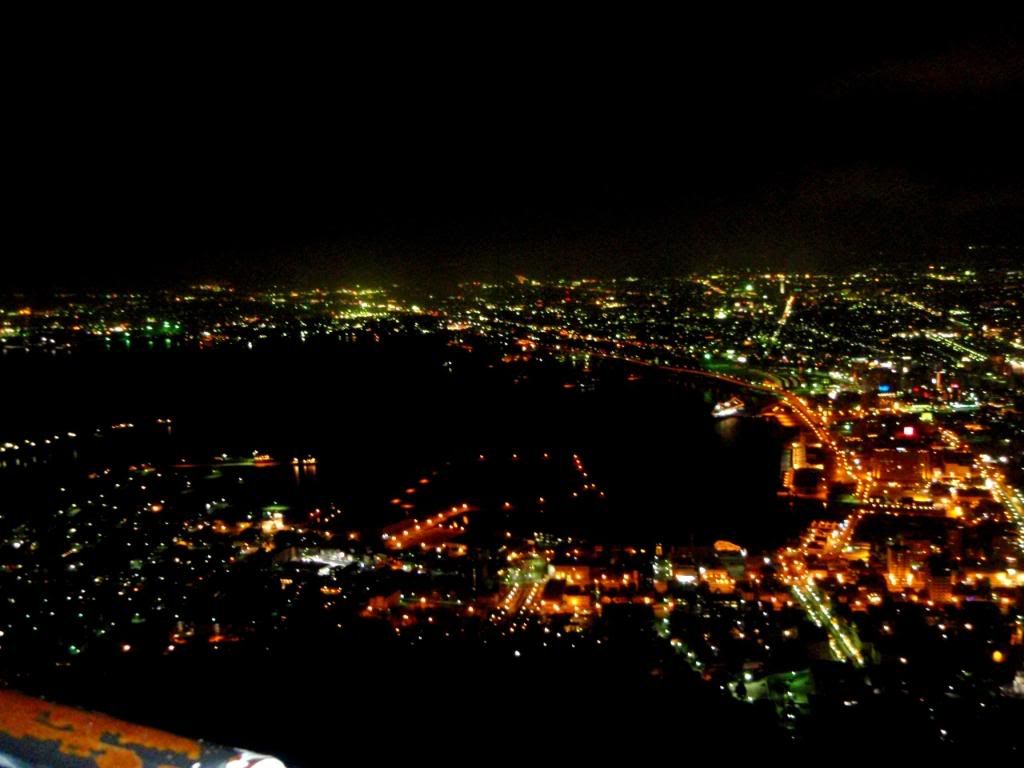 On top of Mt Hakodate's video .
Some says it looks like 2 'U' shape or a women's body curve.
What do u think?
It's really really lovely nite view!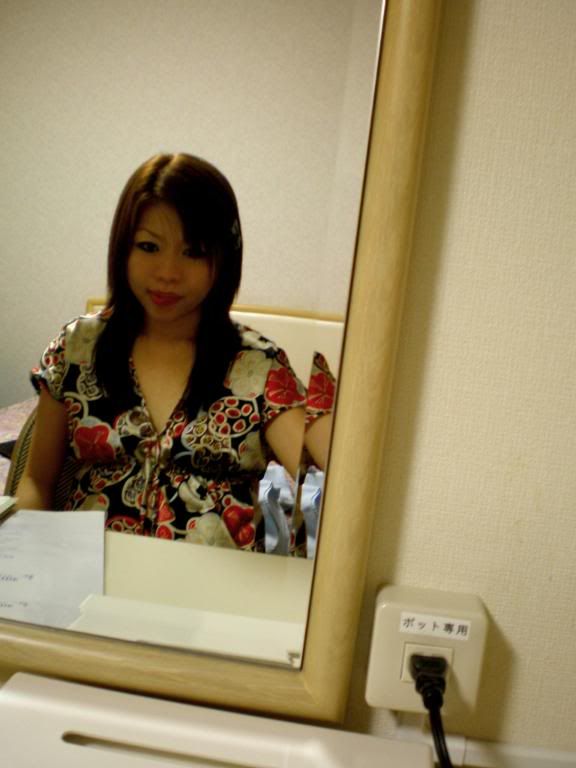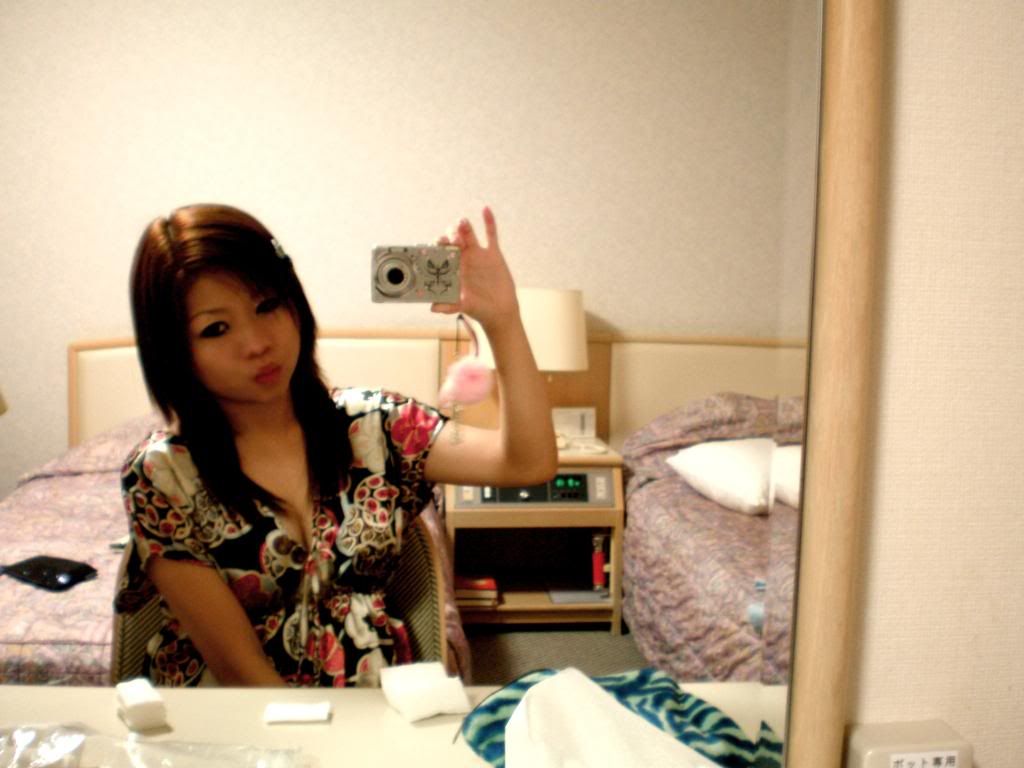 Sweet dreams !
Labels: brand, cloud nine/happy, country, family, holiday/vacation, narcissistic, pictures, scenery, weather, winter