Korea tonight !



Managed to find my tour details online.
Alot of words leh .. so you can skip the itinerary if you wan.
:)

-----------------------------------------------------------------------
DAY 1
SINGAPORE - INCHEON

Assemble at Singapore Changi International airport for your flight to Seoul, capital of the "Land of Modern Miracle & Ancient Traditions." (Meals on board)

DAY 2
INCHEON - JEJU ISLAND

Upon arrival at Incheon International airport, you will be welcomed by our tour guide who will show you the wonders of Korea. Proceed to Kimpo Domestic Airport for our short flight to Jeju Island. Our first stop will be the Yongduam Dragon Rock, it looks like a roaring dragon rising from the sea into the sky, hence its name. Next, proceed to Songsan Sunrise Peak, a volcanic crater hill offering a splendid view by the coast. Proceed to Songup Folk Village, have a look at the traditional houses in the olden times. (Lunch/Dinner)

DAY 3
JEJU

After breakfast, we continue to Chonjiyeon Waterfall, one of the most beautiful water fall in Jeju Island. Continue to visit the Teddy Bear Musuem, the one and only kind in the world. A visit to the Holland Village also featuring the famous filming site of the Korean drama "All-In". Proceed to Mysterious Road, experience the phenomenon of going uphill with the vehicle engine being turned off. Tonight, visit Jeju's most popular shopping street TopDong Street. (Breakfast/Lunch)

DAY 4
JEJU - KIMPO - YONGIN
EVERLAND - YONGPYONG

After breakfast, we take a flight to Kimpo. Begin with Yongin Everland (Admission included), a magical world of nature beauty and fairy tales awaits you. During the winter season, you can enjoy the snow sledging rides on the slopes too! Yeonju Premium Outlet where you can find the first shopping destination in Korea that brings together the finest brands. Take a leisure drive to Yongpyong Dragon Valley for the night, the filming site of the famous Korean Drama – "Winter Sonata". (Breakfast/Dinner)

DAY 5
YONGPYONG - MT SORAK NATIONAL
PARK - HANWAH WATERPIA

After breakfast, we transfer to the breathtaking Mount Sorak National Park whose beauty is accented by its granite peaks, lush green valleys and dense forests. Ascend to the summit by cable car (subject to weather conditions). Walk up the impressive Kwon Kum Seong Fortress which commands an excellent view of the Outer Sorak region. Next stop is the fascinating Shinhungsa Temple, a historical monument constructed during the Shilla era.Tonight we will put up in Hanwah Waterpia resort and have fun at the Waterpia, one of Korea's first indoor water theme park. (Please bring your own swim suit and cap) (Breakfast/Lunch/Dinner)


For departures EX-SIN from 16th November 2007 to 31st March 2008, itinerary will run as follows for DAY 5:

DAY 5
YONGPYONG DRAGON VALLEY
HANWAH WATERPIA

After breakfast, take a leisure drive to Yongpyong Dragon Valley ski resort. Brace yourself for a wonderful and exhilarating snow experience. Do not miss out on this fabulous opportunity to try out skiing, ski suit, gloves and ski equipment at own cost. Tonight we will put up in Hanwah Waterpia resort and have fun at the Waterpia, one of Korea's first indoor water themepark. (Please bring your own swim suit and cap) (Breakfast/Dinner)

DAY 7
SEOUL - LOTTEWORLD
ADVENTURE PARK

After breakfast, we make our way to our first stop Kyongbok Palace, then to National Folk Museum which houses an impressive collection of artifacts illustrating Korean history and culture. Proceed to Korean Traditional Centre where you can hands on to make the staple food of Korea - Kimchi. You can also have a taste of Korean Ginseng Milk and do not miss the opportunity to take photos of yourself dressed in the Korean Traditional Costume - Hanbok. Proceed to more shopping at Ginseng Monopoly Showroom, Amethyst factory and Cordyceps Monopoly showroom. The last highlight for today will be LotteWorld Adventure Park (Big 5), spend your time with the live entertainment, thrilling rides in both indoor and outdoor theme park. (Breakfast/Lunch)

DAY 8
SEOUL - INCHEON - SINGAPORE

This morning, there is time for some last minute shopping before we bid farewell to the city of Seoul and transfer for your flight home. We hope you have had an enjoyable and memorable vacation with SA tours. (Breakfast)

----------------------------------------
I think the package is acutally quite ex when i saw the 'Departure Groups' title .. but dont know is which one .. dont know what they meant also .
I just checked Yahoo Weather, it will be damn cold leh !!
=( =( =(

Though it will be so cool to wear boots (if not really will grow mushroom), but hor, I dont wanna be a big bao walking around.
Wo bu xi xuan la ~
So we will still eat '
Tuan Yuan'
dinner before heading off to the Airport at about 8pm. My flight is 10.55pm if I'm not wrong.
Shopping at DFS, since there alot of time to waste?
I doubt mummy wld let me too. She very scare I anyhow spend money. lols.
Can buy vodka when we got back to SG.
This mth work very lil, but will go back my fave. parkway on the 21th!
happy ~

Soooooooooooooo gonna miss my dear. So anyway, we are into the longest r/s we ever have. Mine was of coz long ago, I just broken his record last mth.
=p
I love you my loyal-faithful-protective-stupid-lame-dumb sweet
boyfriend.
An early greeting to everyone,
Happy Chinese New Year !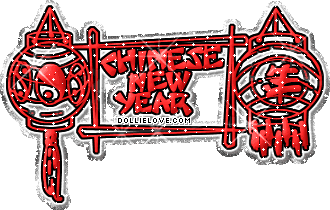 Collect more Ang Pao ya. (I keep wanna type ang mo instead lol)
and also
Happy Vday !!
Have a long fun weekend by gambling ~
hahas
Labels: cloud nine/happy, holiday/vacation, lengthy, pictures